Assiniboine Community College - North Hill Campus (Brandon)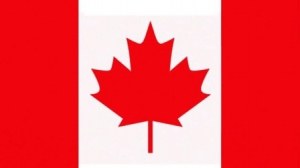 Manitoba
About Assiniboine Community College - North Hill Campus (Brandon)
Founded in 1961, Assiniboine Community College was established for providing quality education to students from all over the world. The college provides outstanding learning opportunities for both the staff and students and it is well positioned to meet the expectations and requirements of the Canadian job market. Here the faculty members adhere to the "learn by doing" principle, thereby integrating theory and practice in classrooms, labs, and culinary kitchens. The complex has a total area of around 135 acres. The Manitoba Institute of Culinary Arts was the first element of this exciting project to be finished, and it opened its doors to the public in 2007. The Len Evans Centre for Trades and Technology, which cost $45 million and opened in September 2010, was another important project that was completed. This building has enabled the institution to more than quadruple the number of apprentices enrolled in order to satisfy the region's expanding labour need. Their environmentally friendly greenhouse officially opened its doors in January 2013.
Services and Facilities
Students at Assiniboine Community College can take advantage of a wide range of student services, which are available in a number of forms to both returning and new students. The addition of $3.5 million in renovations to the Len Evans Center for Trades and Technology (LECTT), the Program for On-Campus Housing (On-Campus Housing Program), and the Len Evans Center for Trades and Technology (LECTT) has made it feasible for college to improve instructional quality. Other services that are available at this campus are professional services like medical and dentistry, mental health and counselling, sports and recreational activities, amongst others. Accessibility services for specially-abled students are also available.
Accommodation
At the present moment, students at Assiniboine Community College are not provided with any accommodations. Student housing is available at the Brandon University residence, which is approximately 4 km away from the college's main campus. Additionally, the accommodation is well-equipped with transportation services and an extensive list of extra facilities.
There are numerous off campus accommodations available and the students should search for the same in advance so that it does not interfere with their studies. Home stay is another option that the students can look into as they provide them with a home away from home. The college has teamed with Places4Students Inc. to offer students with an online directory of many housing possibilities.
Scholarships
There are many different sorts of scholarships available, some of which are automatically appraised while others need an application. If a student receives an automatic scholarship, he or she does not need to submit a scholarship application; instead, he or she is automatically appraised based on the academic programme applications. There are a plethora of automatic scholarships available, which vary according to the programme that a student is applying for and/or their high school academic performance. An application-based scholarship requires a student to complete and submit a separate scholarship application form in order to be considered for the award. Additionally, depending on the requirements of the prize, additional entries may be considered for inclusion in the award.
Facilities
Sports & Recreation Facilities
Admissions
The following are some of the prerequisites that students must meet in order to be considered for admission to Assiniboine Community College - North Hill Campus.
Before applying for admission, students must be at least 18 years old or older.
The student must be fluent in English and must have passed one of the IELTS, TOEFL, PTE, or other similar examinations.
Students are needed to produce official transcripts from all of the academic institutions to which they have been admitted or previously attended. If the transcripts are not in English, students must provide the originals of the transcripts together with the translated copies of those transcripts.
Criteria

Requirements

Minimum Age

18 years

Documents Required

Original transcripts, Passport

Language Proficiency Test

IELTS Academic Test
TOEFL iBT
PTE
Duolingo

Intake

Jan, May, August, September
Note: The programmes at Assiniboine Community college - North Hill Campus for which you are applying have their own set of prerequisites.
No Experiences Shared yet
Other Popular Colleges in Canada