Great Plains College - Warman Campus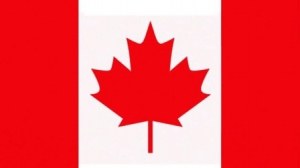 Saskatchewan
About Great Plains College - Warman Campus
Established in 1973, Great Plains College is a post-secondary regional college located in the western part of the province of Saskatchewan. The institution initially started as Cypress Hills Regional College and it has since been through several name changes, mergers, and acquisitions over the years which have left it with six campuses across Western Canada in different locations. It offers more than twenty programs in a range of domains including business, early childhood education, welding, and power engineering.
Great Plains College aims to provide the best service possible for students. The college strives to challenge everyone to keep pushing forward and continue building an exceptional and responsive institution. As a result, Great Plains College is the first regional college in Saskatchewan that offers health and dental plans to all its students.
Services and Facilities
There are many different buildings, including the library, lecture halls, and much more. Additionally, many people come from all over the country and from around the world to attend classes. The campus is very large, with many buildings and green spaces where students can go and relax. The buildings are all interconnected, with large sidewalks and paths for students to walk. Also, there are a lot of buildings dedicated to either academic purposes or to student recreation.
Accommodation
College does not have dormitory residences on its campuses. Students will need to make private rental arrangements. Some nearby universities offer dormitories, residence-style accommodations, or apartment buildings for students. However, housing assessors are available to help students find suitable accommodation if they do not already have a place.
Scholarships
Many different sources of financial aid are available to help with school costs. Scholarships and grants are available from a variety of community organizations and institutions. Government student loans are available to help with tuition and living expenses. The Saskatchewan Advantage Scholarship is one of many provincial scholarships available. Work-study programs are available for eligible students that offer flexible schedules and pay competitive wages.
Additionally, Great Plains College offers a number of Scholarship opportunities for students. Some of them are:
ABE Persistence Awards
Athletic Scholarships
Entrance Scholarships
External Awards
Grade 11 Early Entrance Scholarship
Facilities
Sports & Recreation Facilities
Admissions
Admission to Great Plains College - Warman Campus is subject to certain requirements and the eligibility requirements vary as per the program a student applies to. However, there are certain requirements that every student must keep in mind before applying to the college:
Student should be at least 18 years old before taking admission
Student should be proficient in English and must have taken IELTS, TOEFL, PTE or other equivalent exams
Students are required to submit their original transcripts from all the academic institutions they have attended.
| | |
| --- | --- |
| Criteria | Requirements |
| Minimum Age | 18 years |
| Language Proficiency Test | TOEFL/IELTS/ PTE |
| Documents Required | Students are required to submit their original transcripts from their last attended academic institutions. |
| Intake | January and September |
Note: International students are considered on a case-by-case basis, therefore there can be some additional requirements while taking admission to Great Plains College - Warman Campus, depending on the program a student applies to.
No Experiences Shared yet
Other Popular Colleges in Canada