Northern College - Haileybury Campus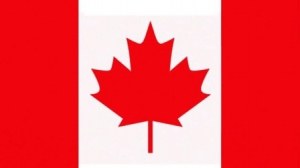 Ontario
About Northern College - Haileybury Campus
Northern College of Applied Arts and Technology, located in Timmins, Ontario Canada is one of the largest applied arts and technology colleges in the region. Popularly known as Northern College, it was founded in 1967. The campus serves more than 65 communities within north-eastern Ontario through four campuses situated in Timmins (Porcupine), Kirkland Lake, Moosonee, and Haileybury. The college offers students a rich learning environment including a brilliant variety of experiential learning opportunities through co-op programs.
At the college, students can study more than 75 full-time, part-time, certificate and diploma programs as well as take hundreds of in-class, web-based and correspondence courses. Students will also find plenty of opportunities to prepare for their entry into a postsecondary program or to upgrade their skills.
Northern College provides students with educational experiences that help bring their brightest ideas to fruition and help them achieve their personal and academic goals by teaching them how to work with other people.
Services and Facilities
Haileybury Campus has a modern Veterinary Sciences Centre which attracts students from all over the province. In addition to this, students can get access to state-of-the-art labs equipped with the latest technology like underwater training and can get leading-edge training. Three-year Veterinary Technology – Wildlife Rehabilitation program is one of the most sought after programs of the college.
The city is home to a collection of museums, art galleries, live theatres and multiple venues that feature live music. The downtown and Timiskaming Square provide visitors with wonderful shopping opportunities. For outdoor enthusiasts, there are two golf courses, campgrounds, horseback riding and both downhill and cross-country ski facilities.
Accommodation
The Northern College offers on-campus accommodation through its two residences:
Timmins Campus Residence and Haileybury Campus Residence. Haileybury Campus has around 16 apartments; each with four bedrooms, two bathrooms and a range of amenities that a student would need. In addition to this, off-campus facilities are also available for students around the campus.
Scholarships
During the fall and winter semesters, Northern College awards student bursaries to meritorious students during fall and winter semesters. Apart from it, international students in Canada can fund their studies in Canada using a variety of sources. In addition to it, students can work part-time and manage their finances.
Admissions
Admission to Northern College - Haileybury Campus is subject to certain requirements and the eligibility requirements vary as per the program a student applies to. However, there are certain requirements that every student must keep in mind before applying to the college:
Student should be at least 18 years old before taking admission
Student should be proficient in English and must have taken IELTS, TOEFL, PTE or other equivalent exams
Students are required to submit their original transcripts from all the academic institutions they have attended.
Criteria

Requirements

Minimum Age

18 years

Language Proficiency Test

TOEFL, IELTS, Duolingo

Documents Required

Original transcripts from all the academic institutions they have attended
SOP
LOR: Needed for few courses
Additional documents: Required

Intake

January, May and September
Note: International students are considered on a case-by-case basis, therefore there can be some additional requirements while taking admission to Northern College - Haileybury Campus, depending on the program a student applies to
No Experiences Shared yet
Other Popular Colleges in Canada