Sheridan College - Hazel McCallion Campus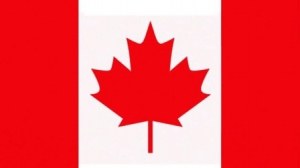 Ontario
About Sheridan College - Hazel McCallion Campus
Sheridan College, founded in 1967 has grown to become one of Ontario's leading postsecondary institutions, annually educating approximately 24,500 full-time and 18,500 continuing and part-time studies students on three campuses in three Ontario cities – Oakville, Brampton, and Mississauga.
The Pilon School of Business is housed on the Hazel McCallion Campus (HMC), is grand and beautiful. This campus is located in the centre of Mississauga, Ontario, Canada's sixth-largest city, and was built to LEED gold standards.
In 2017, Hazel McCallion Campus launched a brand new wing, bringing the total number of students enrolled to almost 6,800. Additional state-of-the-art classrooms, studios, labs, and production spaces, as well as a Centre for Creative Thinking and a gallery space to display students' creativity and invention, are also available in the new wing.
Architectural Technology, Interior Design, and Interior Decorating are among the programmes offered in the new facility, which are all relevant to sustainable built environments. Since its inception in 2011, Hazel McCallion Campus has offered business diploma, degree, and graduate certificate programmes, as well as advertising, marketing, and visual merchandising programs.
Services & Facilities
Students can join a club or organisation, attend Sheridan Student Union events, remain active at the gym or in fitness courses, or participate in a recreational sports league, and then refuel with a choice of culinary alternatives.
There are 24 adjustable tables in the standard classrooms, as well as a retractable wall that divides the space into two rooms. Whiteboards, ultra-short-throw projectors, a Blu-Ray player, a sound system, speakers, a document camera, and a smart lectern with a wireless mic are all available in HMC classrooms.
The bookstore has all of a student's course materials, as well as apparel, gifts, and snacks; there is ample parking and locker space; printing services; early childhood centres; conference services; a career centre; health services; library services; tutoring; and so much more to assist students in their academic pursuits.
The college's Careers and Experience program aids students in actively exploring their career options. The College acts as a guide, providing resources, organising events, educating students about extracurricular activities, and promoting experiential learning opportunities such as arrangements and communities.
Accommodation
Sheridan's apartments offer modern, clean facilities, as well as a smoke-free atmosphere and fully furnished rooms with shared kitchen and laundry facilities. The college officials decide whether or not to provide on-campus housing.
Students can choose from a variety of off-campus housing alternatives in the surrounding locations. Studio flats, paid guest facilities, shared housing complexes, and other options are available to students.
Scholarships
Sheridan gives nearly $7 million in bursaries, scholarships, and awards each year in addition to government assistance. There are also external awards available from corporate, private, or community organisations. Academic achievement, community involvement, demonstrated leadership qualities, and financial needs are some of the factors used to award scholarships. Scholarships offered:
Sheridan Degree Entrance Scholarships
Notable Alumni
Vera Brosgol (Cartoonist), Glenn McQueen (Canadian animator), Dean DeBlois (Canadian film director), Kireet Khurana (Indian filmmaker), Alan Barillaro (Canadian director), Faith Erin Hicks (Canadian cartoonist), Lisa J. Lennox (Actress) are some of the notable alumni.
Facilities
Sports & Recreation Facilities
Admissions
Admission to Sheridan College - Hazel McCallion Campus is dependent on meeting certain criteria, which vary depending on the program to which a student applies.
Students should be at least 18 years old before taking admission.
Students should be proficient in English and must have taken IELTS, TOEFL, PTE or other equivalent exams.
Students are required to submit their original transcripts from all the academic institutions they have attended. If the transcripts are not in English, then students need to submit the translated copies of the same along with the originals.
Criteria

Requirements

Minimum Age

18 years

Language Proficiency Test

IELTS, TOEFL, PTE

Documents Required

Official transcript of study from all the academic institutions
Copy of passport

Intake

Jan, May, Sept
Note: International students are considered on a case-by-case basis, therefore there can be some additional requirements while taking admission to Sheridan College - Hazel McCallion Campus, depending on the program a student applies to.
No Experiences Shared yet
Other Popular Colleges in Canada